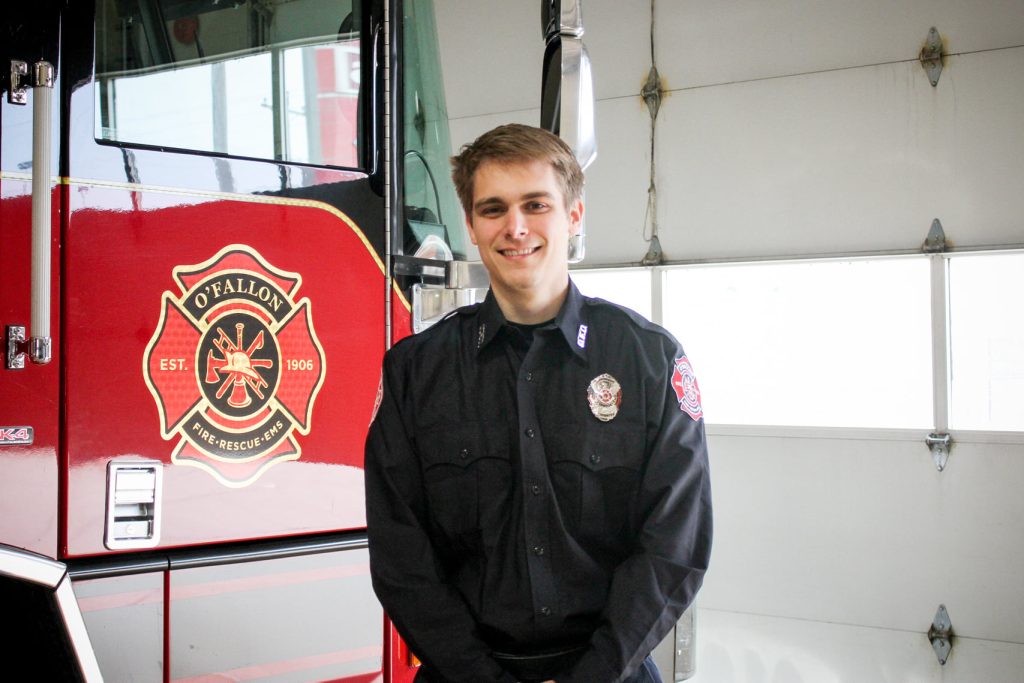 Firefighter/paramedic Riley Schmidt grew up around the fire service and says while he originally went to school for engineering, he's glad he made the decision to change career paths.

"I couldn't imagine doing anything else," the Flint Hill native says.
Schmidt, who joined the O'Fallon Fire Protection District in January 2022, has certifications in Advanced Cardiac Life Support, Prehospital Trauma Life Support, Advanced Medical Life Support, Pediatric Advanced Life Support, Fire I and II, and Hazmat OPS.
"It was important to me to also become a paramedic, because it allows you to better care for the people you protect," he says. 
Schmidt explains that while there are certain things OFPD firefighters are responsible for during each 48-hour shift, such as truck checks, crew workouts and household chores, firefighters are also expected to be ready to adapt to an ever-changing environment. Fortunately, that's his favorite part of the job.
When not at work, Schmidt enjoys woodworking, art and dog training.