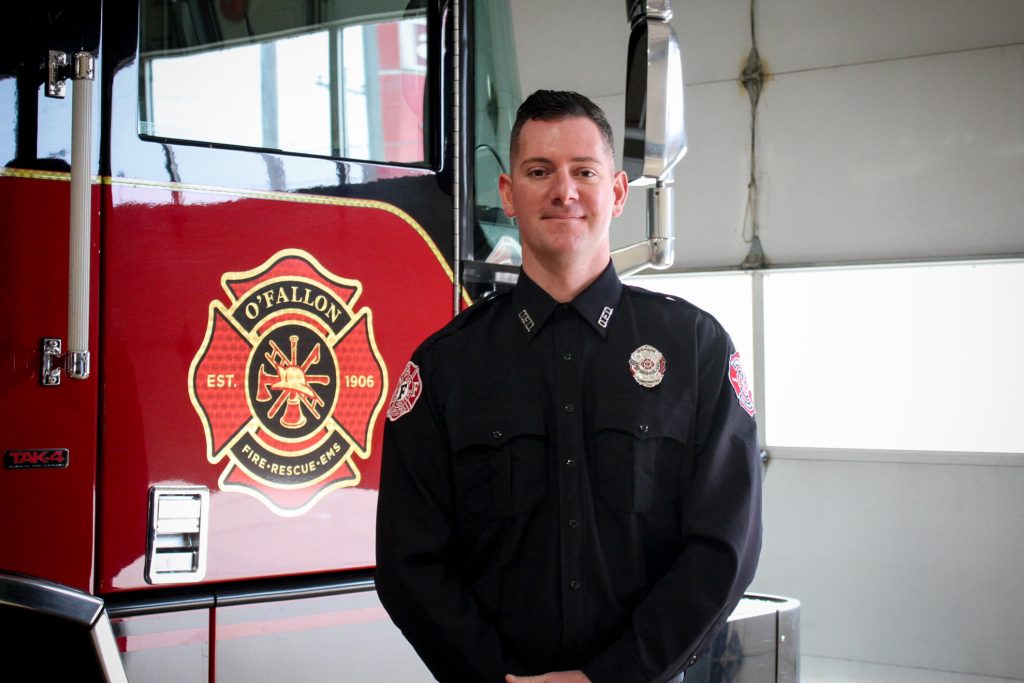 Firefighter/paramedic Nick Mensio grew up admiring the first responders at work in his grandmother's neighborhood.
"I always grew up in awe of those firefighters," he says. "My path eventually led me to EMT and paramedic school, because I've always felt a desire to help people and be part of the greater good."
He recalls one call where he had the chance to do just that.
"My most memorable call as a firefighter/paramedic was a motor vehicle accident rescue where three high school students were involved in a wreck and one was ejected," he says.
Mensio says his crew was able to reach the teen quickly, tourniquet her leg and transport her to the hospital via helicopter.
"We later found out that her leg was saved and she was up and walking within two months," he says. "She visited us several times at the firehouse during her recovery. It was really cool to see her progress."
Mensio, who grew up in St. Charles County and graduated from St. Dominic High School, joined the O'Fallon Fire Protection District in January 2022. He is a state-licensed paramedic and firefighter, and also participated in a boat rescue technician class.
"My favorite part of the job is not knowing what will happen each and every day when we're at the firehouse, learning something new every day, spending time with the coworkers who become family, and getting out in the community and doing outreach events," Mensio says.
When not working, Mensio enjoys traveling to far-flung places including Iceland, Peru and Aruba. He is also an avid sports fan.  Mensio says that one thing that might surprise people is that he is an NFL sportswriter and fantasy football analyst for NBC Sports when he is not on duty serving the community.