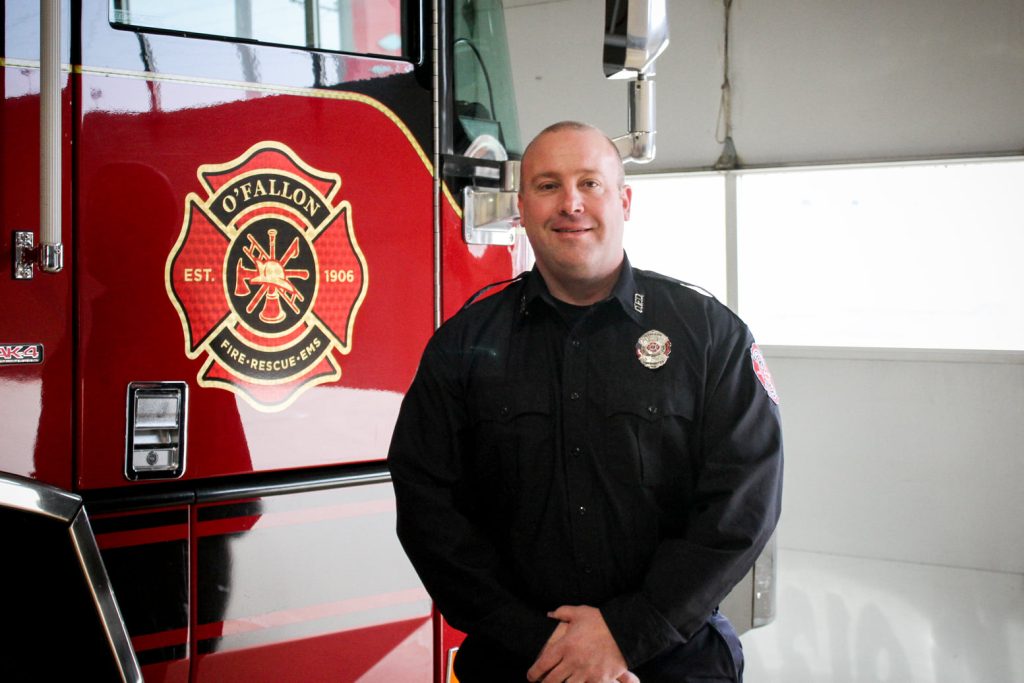 Like so many in the fire service, firefighter/paramedic Joe Sughero was drawn to the career by the camaraderie and the chance to be there for the community he calls home.
"I wanted to become a firefighter to be there for the community to help people on their worst day," says Sughero, who has lived in Wentzville for nearly a decade.
Sughero, who joined the O'Fallon Fire Protection District in January 2022, is a certified ACLS, PALS and CPR instructor.
"I think it surprises people the amount of training and continued education needed for certifications and to stay proficient in all aspects of our job," he says.
The family dynamic of the firehouse was another big draw for Sughero, a dynamic that comes from spending 48 hours straight together (and sometimes longer).
When he's not at work, Sughero spends his days outdoors hunting, camping, hiking, boating and fishing. He also enjoys golfing, float trips, and reliving his days as a singer in a cover band.