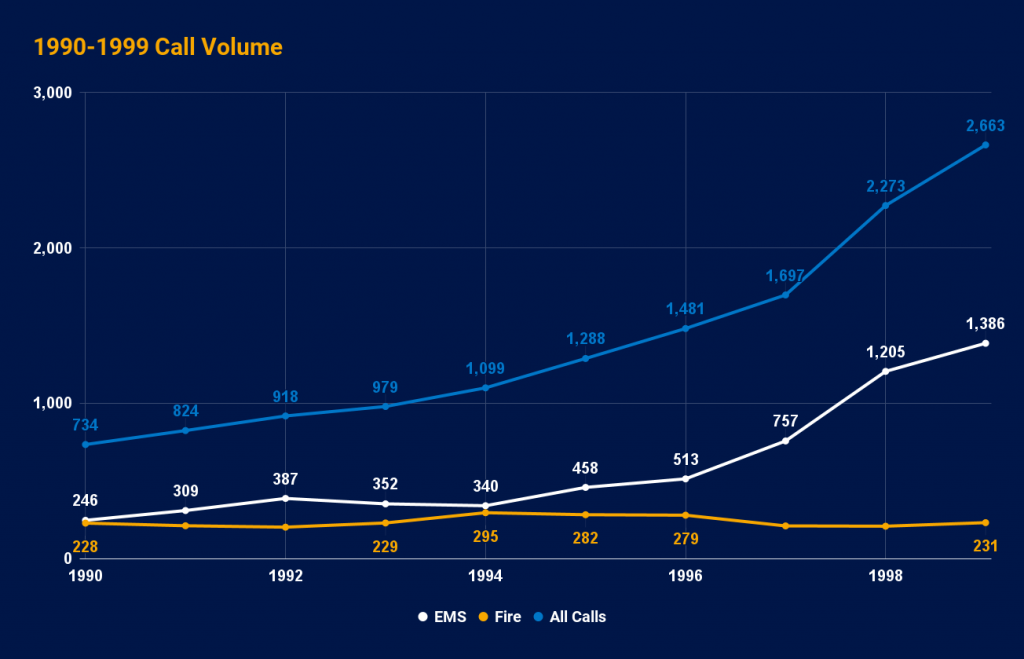 The 1990s brought a phenomenal population and construction boom to the O'Fallon Community. The population in O'Fallon grew from approximately 18,300 in 1990 to nearly 51,000 in 2000. The boom in the 1990s resulted in a 363% increase in call volume (734 calls in 1990 to 2,663 calls in 1999. 33.5% (246) of the 734 calls were EMS related in 1990 and 52% (1,386) of the 2,663 calls were EMS related in 1999 (563% increase).
During the decade, the Board of Directors recognized the need for additional firefighters, fire stations and apparatus to maintain the high-quality service to the residents. The voters passed a $660,000 bond issue in 1990 to allow for the construction of stations and to purchase equipment. The district also promoted its first full-time fire marshal in 1990 to perform commercial and residential plan reviews and inspections.
In 1994, voters approved a 5-cent pension tax to provide retirement benefits to career personnel. The district began receiving the personal and real property tax money in 1996.
In the early 1990s, Station# 4 was constructed on Bryan Road with engine bays and a maintenance facility. In 1997, living quarters were added to the existing facility. 
In 1997, Station #5 was constructed on the south side of the District on Highway N, now known as South Outer 364. An additional 12 firefighters were hired in September to staff the station, making a total of 24 personnel on shift duty 24/7.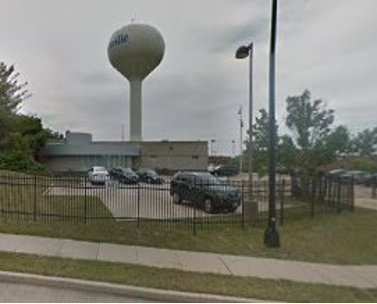 In 1998 the St. Charles County Government created the St. Charles County Department of Dispatch and Alarm (SCCDDA) and opened a new communications center in Wentzville. SCCDDA is funded through a dispatch tax on real and personal property in the county. The center provides dispatching and radio communications for the St. Charles County Sheriff, St. Charles County Police Department, St. Charles County Ambulance District and all eleven fire agencies in the county. The SCCDDA replaced the previous contract services funded by the fire and EMS agencies.