The O'Fallon Fire Protection District started at the O'Fallon Volunteer Fire Department in 1906. The village population was just under 600, and what now is Main Street was a dirt road lined with plank sidewalks.
William F. Westhoff was primary among those who organized the O'Fallon Volunteer Fire Company. He became the fire company's first chief, a post he held until 1929. He also served as the mayor of O'Fallon from 1923 to 1929.
The First Fire Station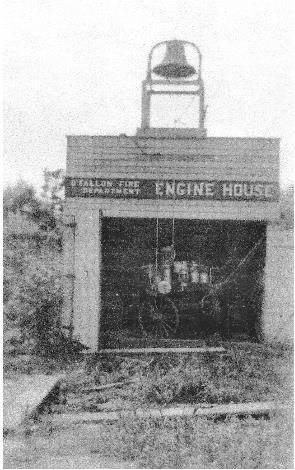 The fire department was a step ahead of bucket brigades. The first fire station was a small shed on East Elm Street. It housed a cart with a chemical extinguisher purchased with donations from the citizens. When there was a fire, the first person to the fire station rang the bell on top to alert everyone. The bell remained on the original fire shed on Elm Street and was rung to alert volunteer firefighters and residents for many years. Newspaper articles and stories provide information about the fire department history since early records were lost in a fire in 1958.
O'Fallon's First Motorized Pumper Fire Truck
O'Fallon's firefighting strategy changed with the purchase of the first motorized pumper in 1927. The fire department was under the control of the Board of Aldermen. A newspaper dated August 4, 1927, reported the unanimous opinion to purchase a motor vehicle fully equipped for fighting fires with water and chemicals. A 1927 Chevrolet, capable of pumping 250 gallons per minute, was purchased for just over $700 with donations from the bank and other businesses.
The West Elm Station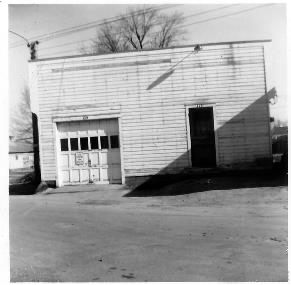 In 1928, a white frame firehouse was built on West Elm St., near the edge of the Mill Pond, to house the new pumper. It had a single bay on the west side with an overhead garage door and an adjacent meeting room used for City Hall and municipal court hearings.
In 1929, the bell was replaced by an electric siren was mounted atop the Westhoff Power and Light building by the railroad tracks. When a fire was reported, a telephone operator was summoned, and a button was pushed to sound the siren. The first volunteer to answer the call would stop at the window of the exchange office to find out where the fire was.