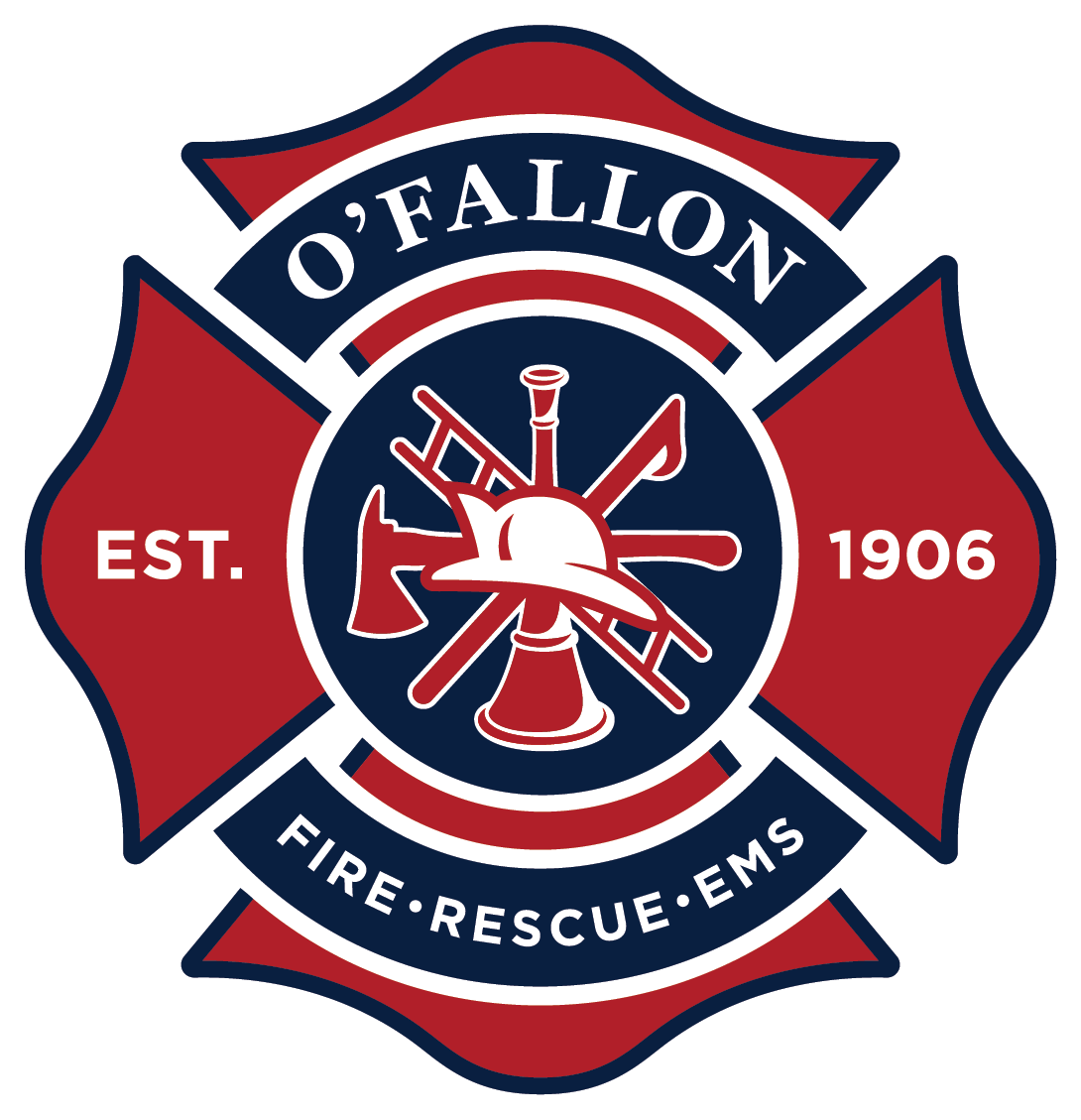 When you see our O'Fallon Fire Protection District trucks and crew members out and about in the community this spring, you'll probably notice our new look.
We have been hard at work putting the finishing touches on our brand new brand and logo, and we hope you're just as excited about it as we are! The new logo highlights the many roles OFPD plays in keeping the community safe, and provides a modern visual identity for the District.
"The new logo is a better representation of what we do to keep the community safe," Chief Tom Vineyard says. "We provide more service than just fire suppression — we are a well-trained, multi-service organization providing emergency medical, fire and rescue services. We hope that with this new look, our residents will be able to easily identify us and know that we're always around to help them no matter what situation may arise."
Our new OFPD look also coincides with the completion of the various initiatives set forth in the Prop. Safety plan, including a full implementation of an advanced life support (ALS) program, a shift to paramedic-level EMS care and our move to become the first fire district in St. Charles County to meet National Fire Protection Association staffing standards on every shift.
"This is an exciting time for OFPD, and one we've been working toward for quite awhile," Vineyard says. "It's awesome for our crews to have a visual reminder of how far we've come, and a new logo to celebrate all that we've achieved as a District since 1906. But rest assured, while our look may have changed, our commitment to protecting the community stays the same!"