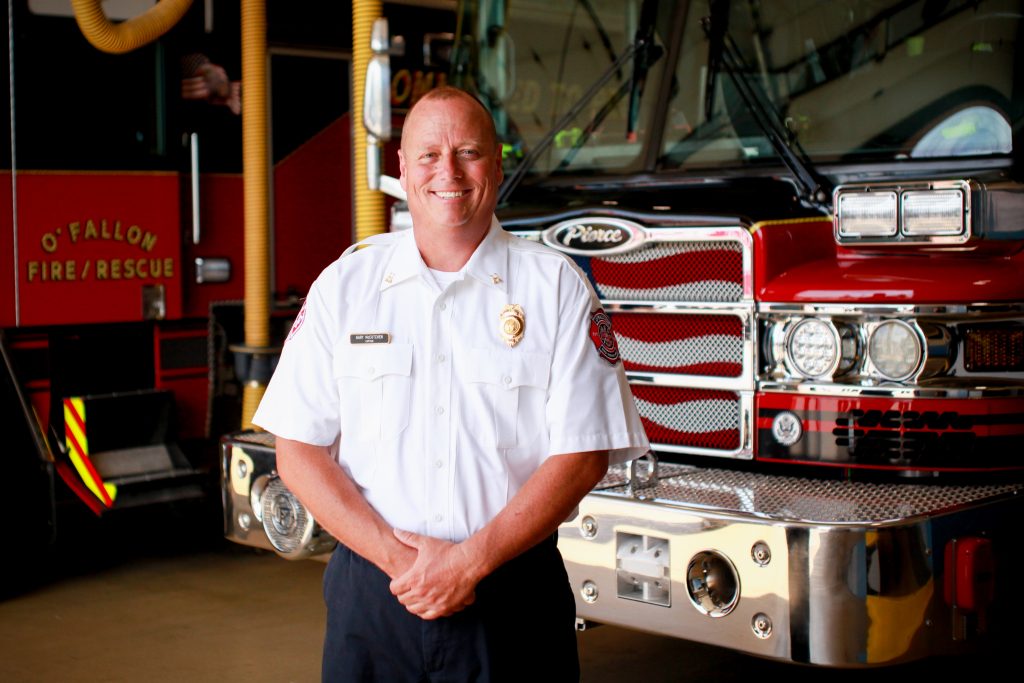 Battalion Chief Gary McCutchen started with the O'Fallon Fire Protection District in October 1998 as a volunteer firefighter. Gary was promoted to career firefighter in January of 2002 and engineer in 2003. He was promoted to captain in 2014 and then battalion chief in May of 2022. He is currently assigned to B-Shift.
Gary is a graduate of the University of Missouri Fire Officer Program and has successfully completed Command and Control of Incident Operations courses at the National Fire Academy in Maryland.
Gary holds certifications in Firefighter 1 and 2. Missouri Fire Officer 1 and 2. Missouri Fire Instructor 1 and 2 and Fire Inspector. He is an active member of the regional urban search and rescue team. He holds certifications in High Angle Rope Rescue, Trench Rescue, Swift Water Rescue, Structural Collapse Rescue and Confined Space Rescue.